Please also discuss your wishes regarding allergies or intolerances with us when booking. In the case of special catering requests, e.g. for sportsmen's catering, we charge a surcharge by arrangement.
The breakfast
For breakfast there is a rich breakfast buffet with various rolls, butter, sausage and cheese platter, jams, nut nougat cream, honey, cornflakes and muesli. So that enough energy can be refuelled for the new day full of adventure. We also offer hot drinks such as coffee and delicious teas.
For families who simply want to sleep in, we are happy to provide breakfast the evening before after consultation. The fresh bread rolls hang on the room door in the morning. Only possible in the family room with booked kitchen use!
The lunch
At lunchtime, depending on the needs of our guests, we offer a hot meal with a variety of seasonal salads or a packed lunch to go, so that you can flexibly organise your day. Our hot meal consists of a salad buffet, a hot main course and drinks such as tea, juice and water. Of course, all guests can catch up until they are full.
We will put together a packed lunch for you (e.g. fruit, vegetables, a drink and something sweet). The buns for the package are prepared by the guests themselves to their own liking for breakfast. For filling drinks we recommend our guests to bring a drinking bottle.
What could be better than the smell of barbecue in the open air at the end of the daily hunt for adventures and experiences?
For families & groups
Our offer to grill yourself: With grilled cheese, bratwurst, vegetable skewer with pork or vegetable skewer, beef hamburger, poultry – or pork by arrangement, potato, pasta and green salad, with bread and small dessert.

Price per person: 25,00 €
For classes & small groups
With sausage, meat, potato or pasta salad, green salad and bread included in the half-board price for school classes. You can bring your own drinks by arrangement.

Independent barbecuing or the implementation of further wishes are possible by arrangement.
The fascination of fire has captivated us humans for eons. Looking into the warming flames together in the evening, listening to the stories and the crackling of the embers, connects us with the experiences of our ancestors and creates a real sense of community. Our fire bowl can be used including billets* and sufficient firewood for € 25.00 per group (up to a maximum of 20 people).
* Use the stick dough skewers at your own risk!
Online in the mountains? Actually, spending time in nature should be an opportunity to enjoy life away from the smartphone and monitor But let's be honest: we have all long since become accustomed to the internet & co, wanting to chat with our loved ones and share the latest photos.
For coaches, teachers or families, free access to our WLAN hotspot is available in each case. Just talk to us! Or enjoy time out from the net with a book, in nature or one of our attractive leisure activities.
Nevertheless, we ask for your understanding that our connection is quickly overloaded with so many guests. That is why the online time for most of our guests is limited in time and can only be booked by access voucher.
Our prices for this are:
3 hours – 0,50 €
2 days – 2,00 €
4 days – 3,00 €
7 days – 6,00 €
Our sauna is currently under renovation.
With a Finnish sauna, you can do something for your circulation in winter and in dirty weather. Relax in our new sauna and unwind.
Our prices:
Single person for 2 hours – €5.50
Family card for 2 hours incl. Refreshment and small fruit snack – €20.00
Towel rental – €2.50 per set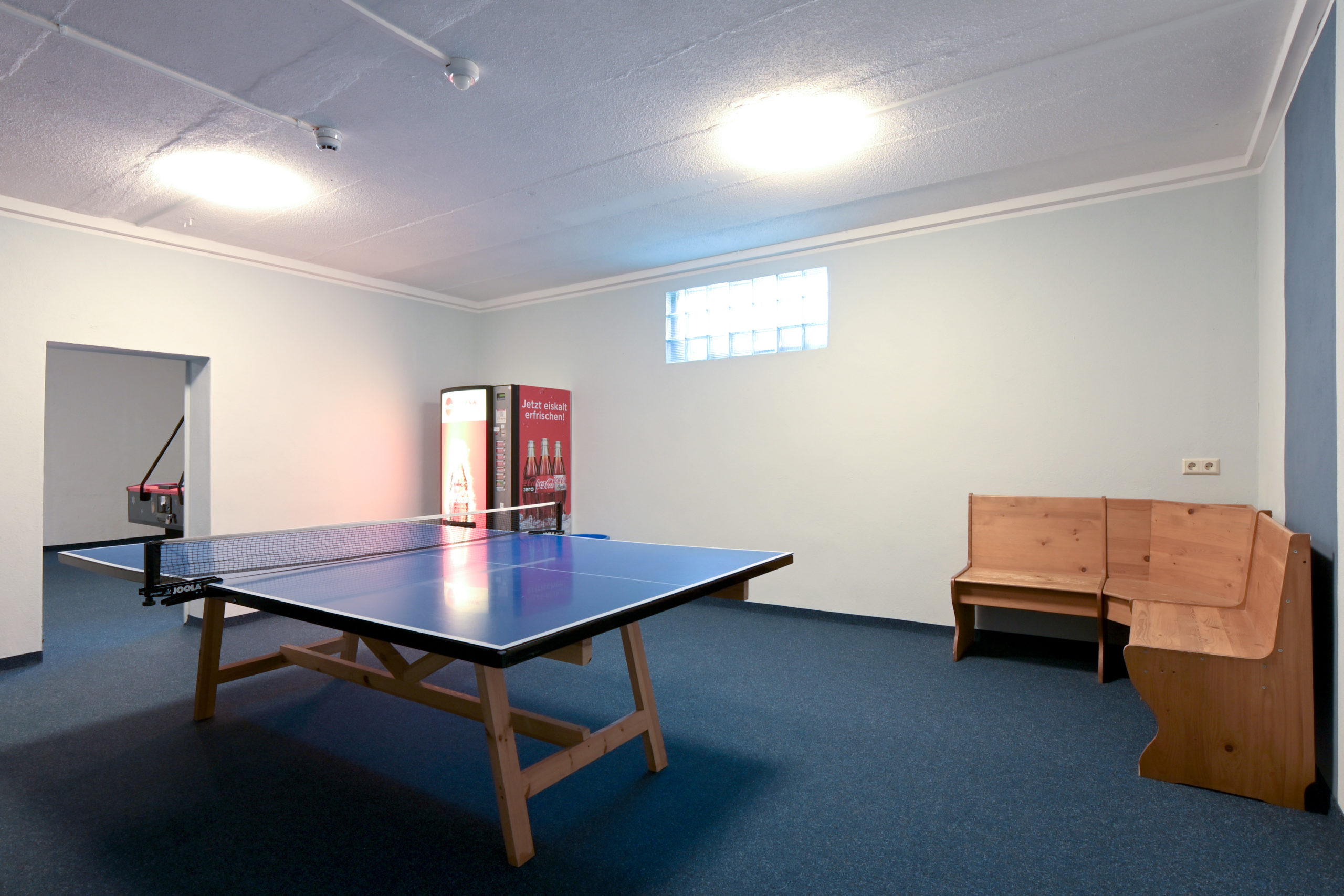 Common rooms with table tennis and climbing wall
There is plenty of room for fun and action with us. There is an age-appropriate climbing wall in our common rooms. Our popular table tennis table is the regular venue for exciting matches for young and old.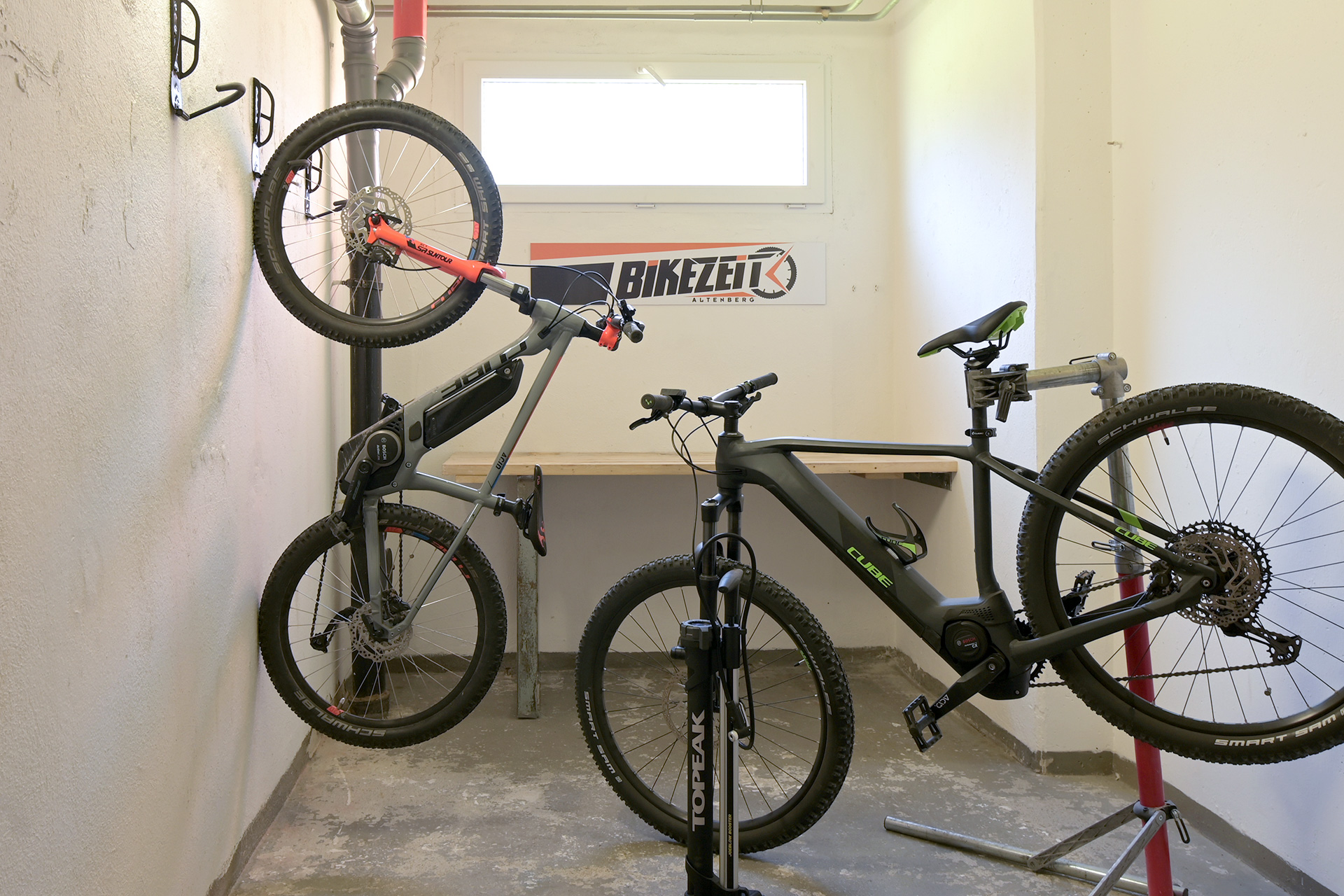 Bicycle workshop and storage rooms
Our house is completely tailored to the needs of mountain bikers. For example, there is a lockable bicycle storage room and a small repair workshop in the basement. A boot dryer is also available. For all cyclists and athletes we also offer a laundry service.
Our price for per wash load
wash (incl. drying) – 5,00 €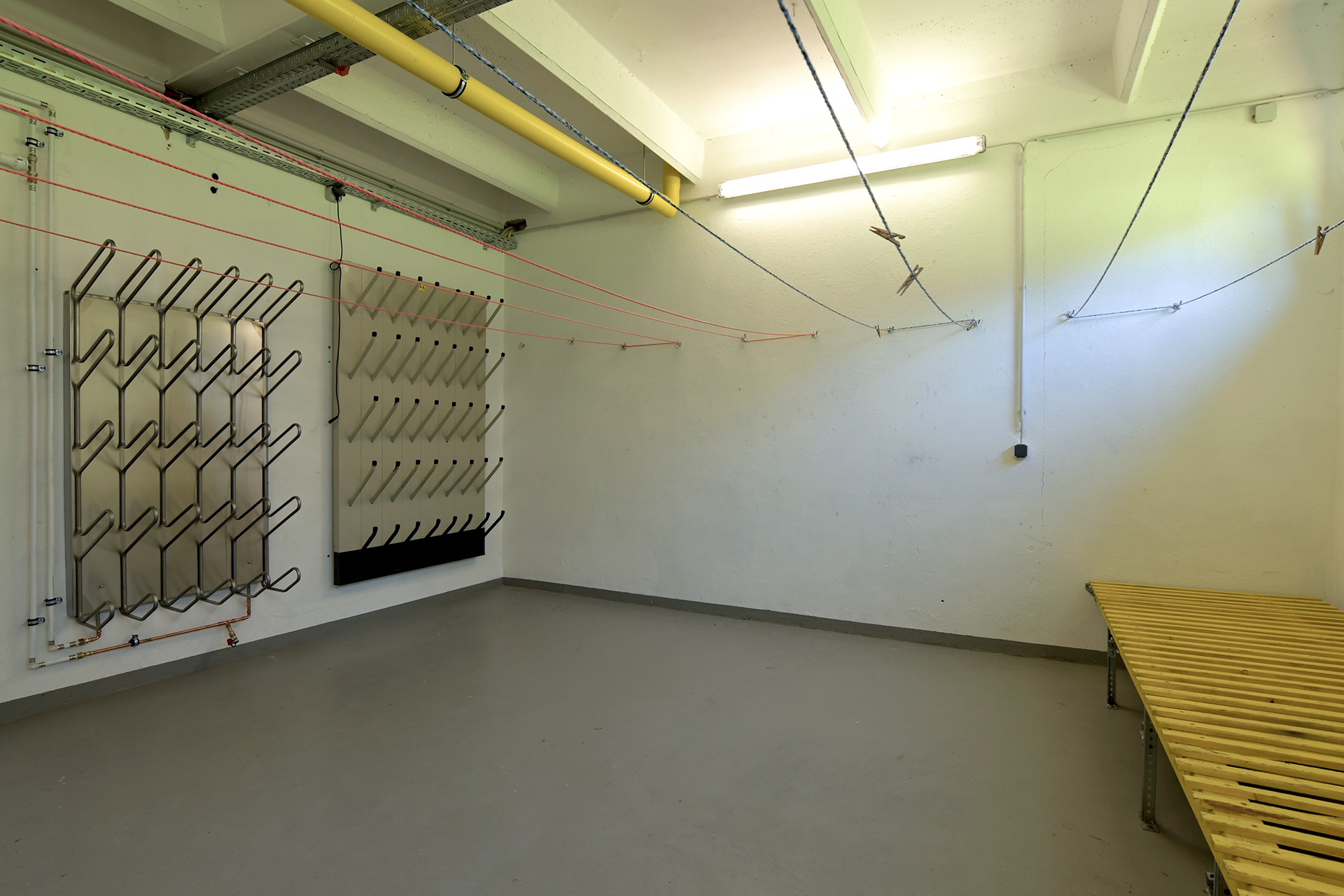 Drying room for your wet clothes
After a weather hike, an intensive bike ride or a day on skis, equipment and clothing like to get soaked. In our basement you will find a drying room for your belongings with dehumidification system, shoe dryer and classic clothesline. So the next day can go on pleasantly.