Our house was built in 1982 as accommodation for competitive athletes. It has been run as a youth hostel since 1991.
Since Wolfgang Weinberg took over as private operator in 1993, the youth hostel is now in the hands of the 2nd generation of the family. In summer 2019, Tino Weinberg took over the management of the company.
After modernisation and renovation in 2019 to 2020, the hostel is equipped with modern facilities and is particularly suitable for: Individual guests, groups, school hostels, training courses, conferences, recreational holidays and family camps.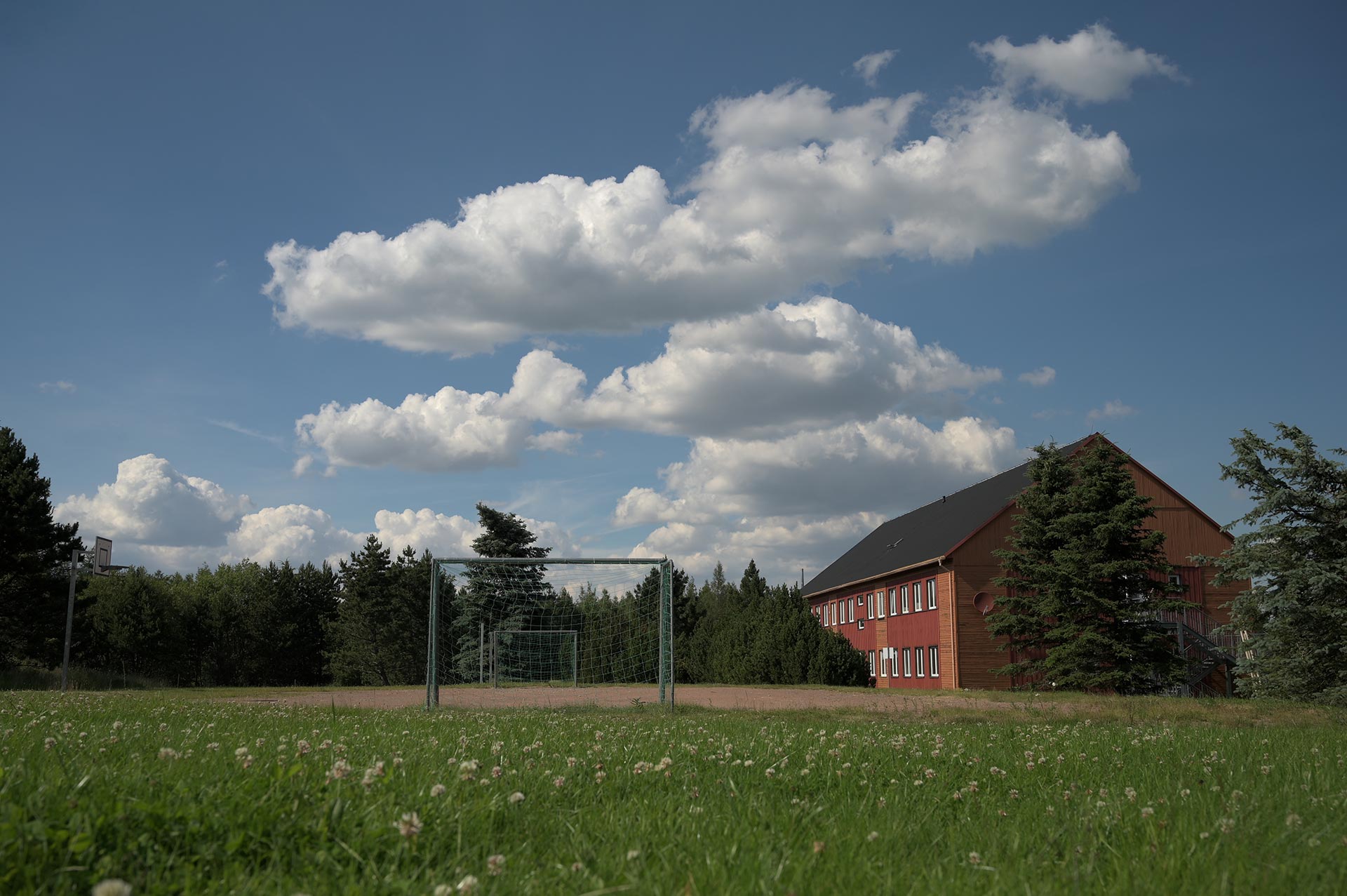 Approx. 90 beds in 2 to 6-bed rooms

Some of the rooms have private bathrooms with shower and toilet. Alternatively, we offer floor bathrooms in the corridor. Our family rooms also have furnishings similar to those of a holiday flat.

A barrier-free room

Our barrier-free room has facilitated access. The bathroom is at ground level with shower and WC.

A dining room for approx. 60 people

We offer a wide range of meals for breakfast, lunch and dinner.

Two seminar and TV rooms for approx. 30 people

Our two seminar and TV rooms have seating in rows incl. a table. Projector and flipchart.

An outdoor terrace, barbecue area and campfire site for up to approx. 50 people.

Our outdoor area offers enough space for families, groups and school classes. End the evening with a cosy barbecue.
Outdoor area with football and volleyball court

In our outdoor area, all enthusiastic ball players will find a football pitch and a volleyball court in the immediate vicinity.

Two clubrooms

One room has a table tennis table and a corner for relaxing. Der andere Clubraum bietet ausreichend Platz für eine Kinderdisco und bietet allen Kletterfreunden eine indoor Kletterwand.

A drying room

For your wet clothes we offer a drying room with clotheslines as well as a shoe dryer.

A sauna

Our sauna heats up as a Finnish sauna. Find pure relaxation for body and soul after an action-packed day.

Two bike, sled or ski rooms

We offer free storage facilities for the safe storage of your sports and leisure equipment.